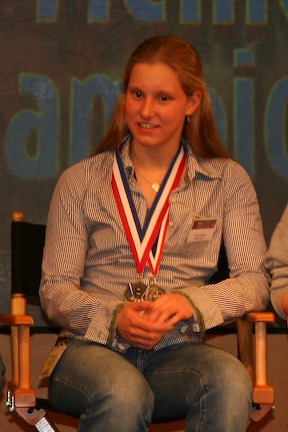 Erin Luley is back on stage for the second year in a row.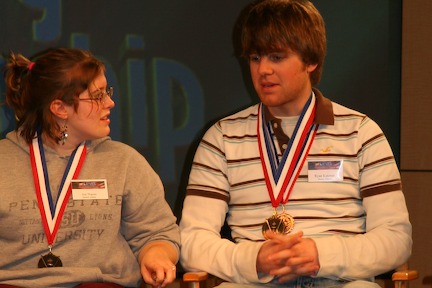 Jenn Nauss and Ryan Kutzner making their first appearance in the TV round - Jenn was 9th in 2006.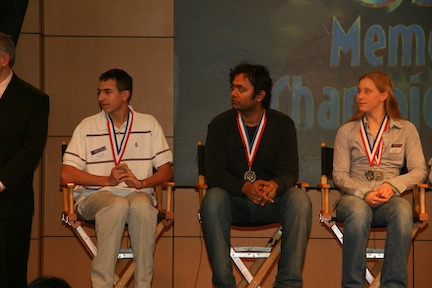 Brice, Ram, and Erin are ready to go.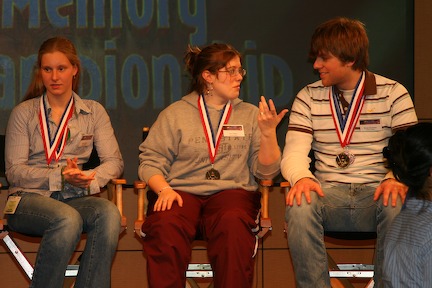 Jenn kids around with Ryan as the round begins.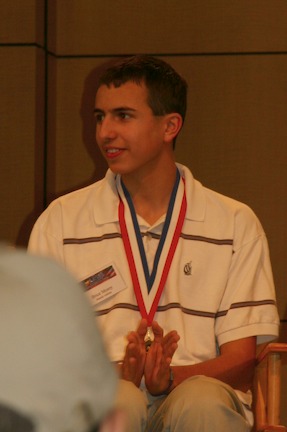 Brice Morey was a sensation of the Championship - sailing through to the Double Deck round with extremely confident performances in Random Words and Tea Party.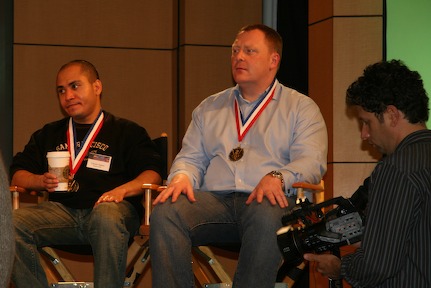 Unfazed by the cameras, experienced competitors Chester Santos and David Thomas keep focused.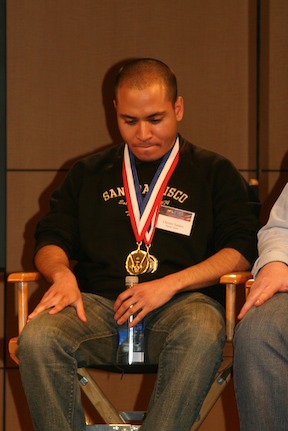 Chester in his element - on stage for the TV round with a fist full of medals. Watch out!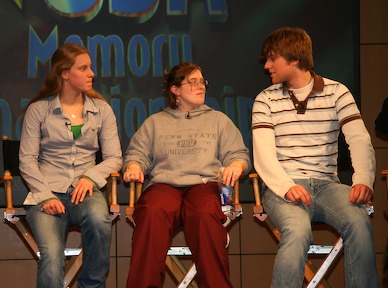 Three of the youngest participants in the Random Words round.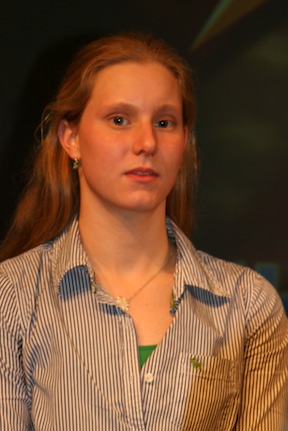 Erin Luley bowed out in the Random Words event of the 2006 championship, and unfortunately experiences the same fate in 2007.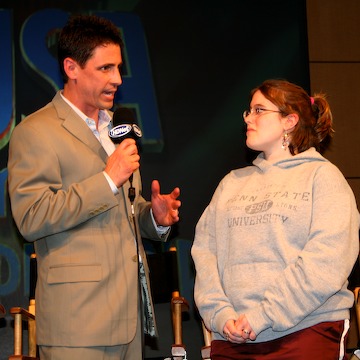 Jenn Nauss interviewed by HD Net after missing her word and being eliminated.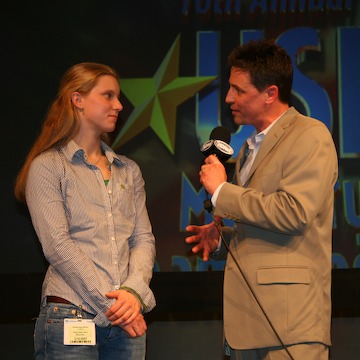 Erin Luley during her exit interview.
Photos copyright 2007 James Jorasch - all rights reserved