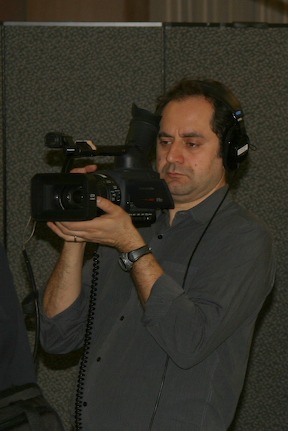 Catching all the action.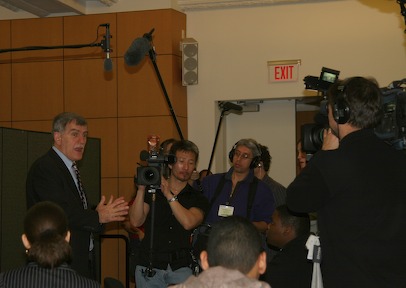 Tony Dottino trying to juggle the tournament and the media.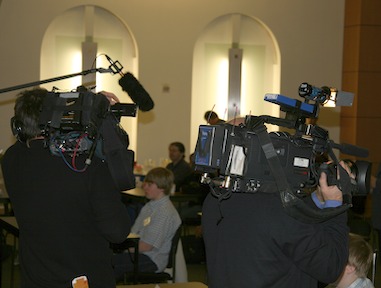 Those are some big cameras!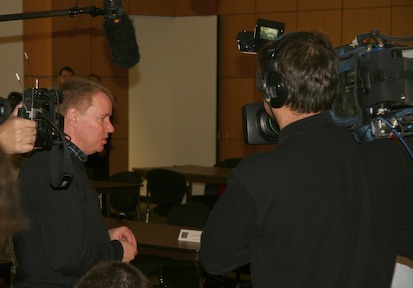 T. Michael Harty fields a few questions.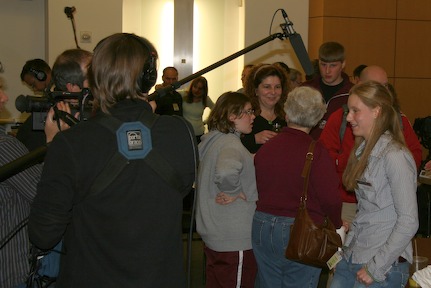 Erin Luley's strong results and winning personality were a strong draw for the cameras.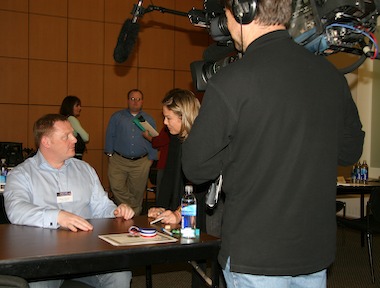 David Thomas interviewed before the Names and Faces round.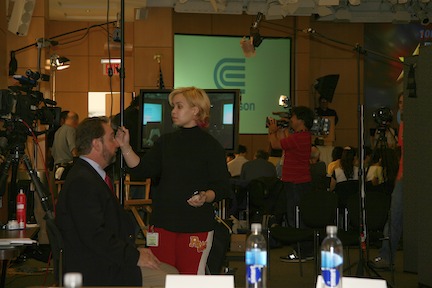 Makeup being applied to Scott Hagwood in preparation for his color commentary.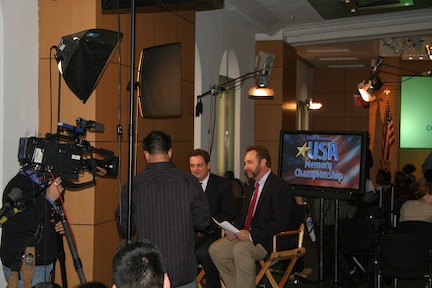 Scott Hagwood as memory expert for HD Net in their broadcast.
Photos copyright 2007 James Jorasch - all rights reserved